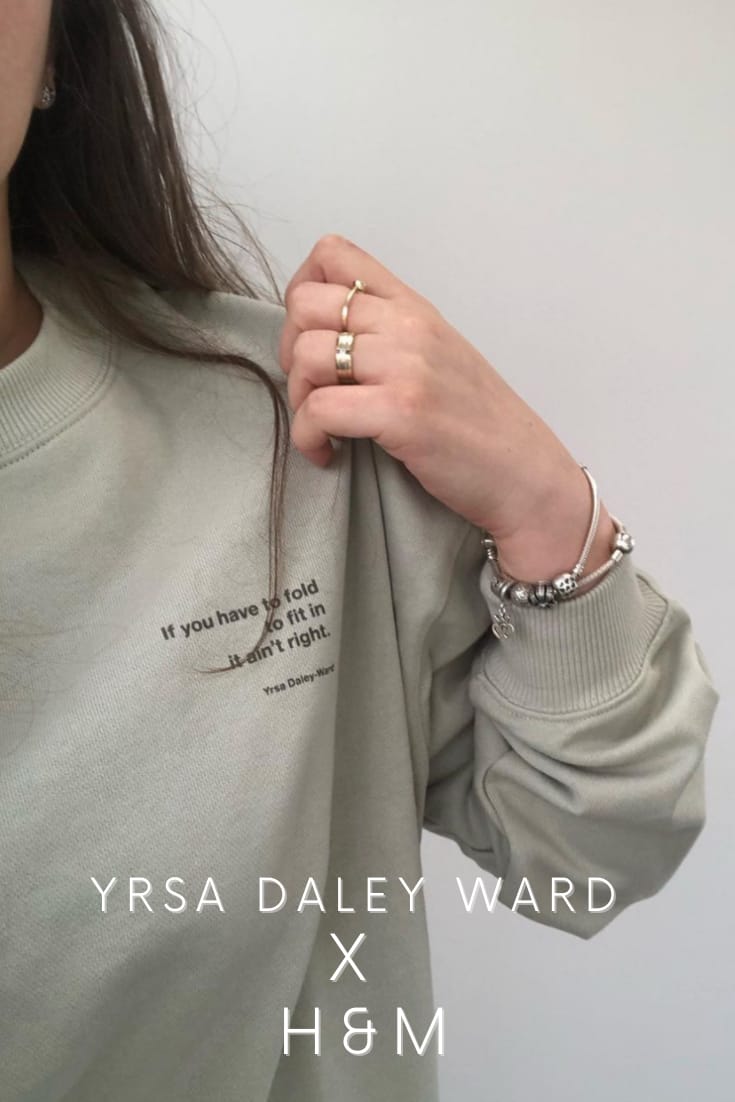 Loungewear updates: H&M has launched a loungewear collection in collaboration with the writer, performer, and storyteller Yrsa Daley-Ward. Her powerful poetry is a comment on life, femininity, and self-appreciation.
"We were so inspired by Yrsa Daley-Ward's strong and powerful poems, which so beautifully address self-worth and self-empowerment. H&M shares these ideals and it was a privilege to work together on a collection that champions such positive values."

Maria Östblom, Head of Design Womenswear at H&M.
The Loungewear Collection
Firstly, silhouettes are purposefully wide or form-fitting, embracing the wearer in both comfort and style. So, soft tones of dove grey and light beige permeate the collection for a calming, encouraging feel, with beautiful sage greens adding warmth. Therefore, Daley-Ward herself will be the main character of the collection's campaign, spreading hope and female-empowerment.
"It has been wonderful working with H&M on this sustainably-sourced collection. My hope is that this collection comfort empowers and moves those who wear it, that they wear the words close to their hearts. We need to be empowered to have the strength and confidence to move through the world and to achieve our dreams. You are your life's work."

Yrsa Daley-Ward, writer, performer, and storyteller.
Shop The Top 3 Pieces I Like Here:
In conclusion, here are the best 3 pieces I found in her collection. The earthy tones and the color palettes are exactly what we all wanna wear in the Spring Season of 2021. More than that, this is a selection of my favorite pieces in this loungewear collection but all the pieces are really beautiful and special in their own way. Also, the quotes are really powerful and unique.
Sweatshirt Cream/Yrsa Daley-Ward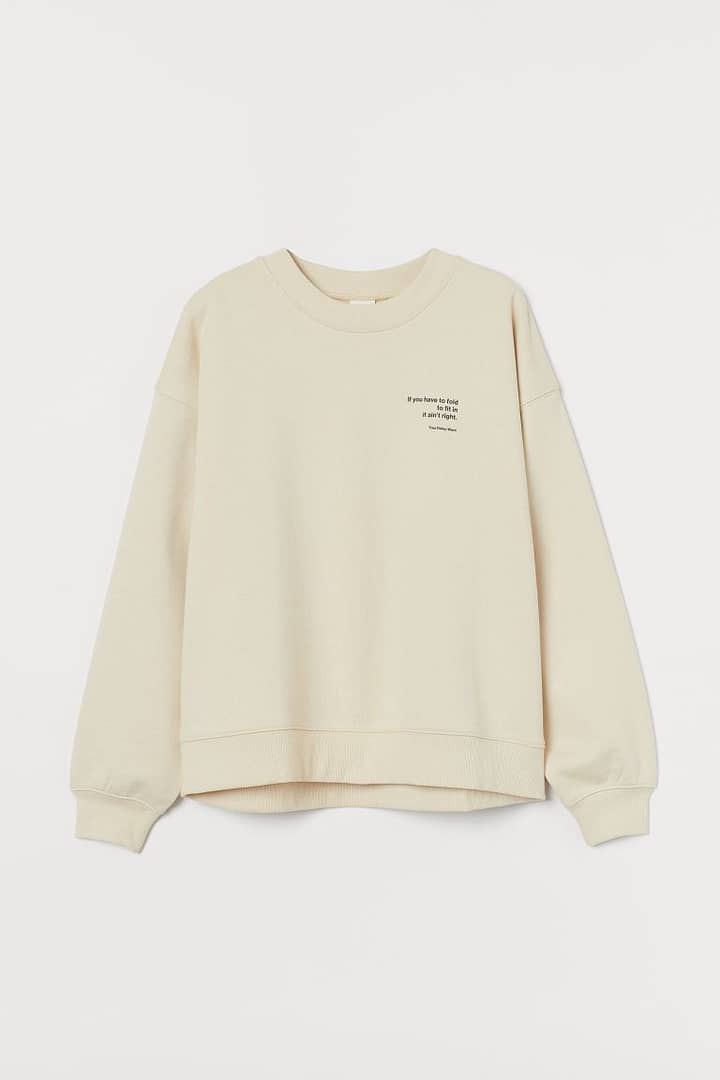 Quote: ,,If you have to fold to fit in it ain't right."
2. Jersey sweatshirt Khaki green/Yrsa Daley-Ward
Quote: ,, The reason for leaving sometimes is to return, simply to return."
3. Boxy cotton-blend hoodie/Greige/Yrsa Daley-Ward
Quote: ,,Just be more you, that's the solution."
________
In conclusion, I hope you have enjoyed this selection. Moreover, don't hesitate to have a look at the H&M website where you can find the full collection. Most likely, you will find more similar styles and maybe you will be more into the basics of the collection if that's your vibe. So, just click here and start browsing. Hope I will see you back here soon with another clothing selection.